Today's artist spotlight is on fantasy and fairy artist Meredith Dillman (
website
) (
deviantART
) (
instagram
) who is from Minnesota! If you are a fan of Art Nouveau, fantasy, fairies, and Asian aesthetics with highly-detailed clothing and backgrounds, you'll really love her style! I appreciate the watercolor and colored pencil look especially.
Work in progress
Image from instagram
In addition to prints, she also produces enamel pins, charms, books, coloring books, and has an oracle deck, all available on her website.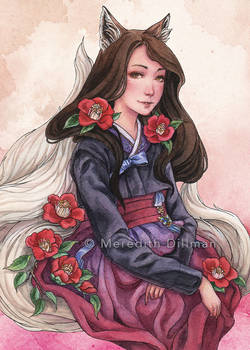 Image from deviantART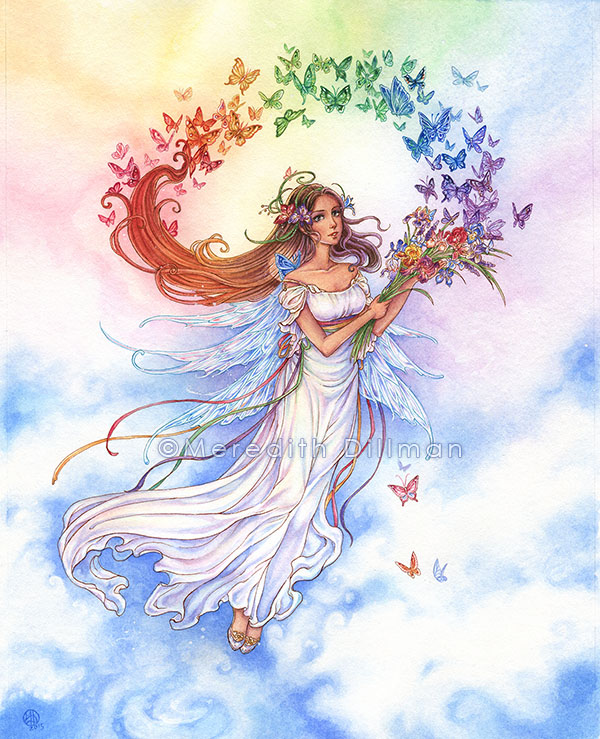 Image from deviantART
Personally I adore the attention to detail in the folds of the fabrics and how there is depth and color variation in the light and shadows. There are probably too many folds to be realistic, but I really enjoy the draped effect it gives!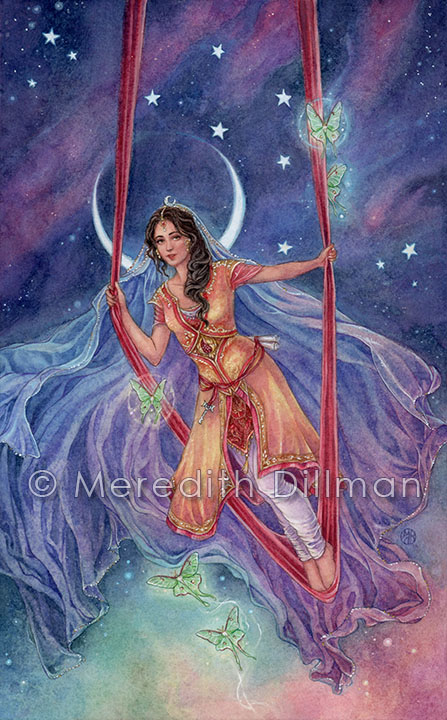 High Priestess
Image from website
My love for fantasy art came from the days of
Amy Brown
and
Nene Thomas
fairy art at Hot Topic ages ago. While I do still enjoy those artists, Meredith's style has more whimsy and fantasy that I find so alluring! I do also recommend Nene Thomas for more photorealistic artwork and Gothic aesthetics though~
Do you have a favorite fantasy/fairy artist?
I've named my top three here but I'd like to see more!